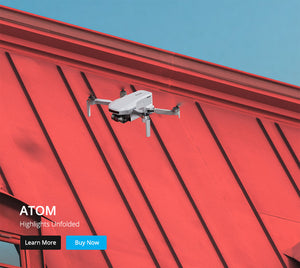 Potensic Atom SE is one of the best drones available at its price point and with a weight of 245g, it's small, lightweight and regulator-friendly.
Whether you're an aspiring photographer or just want to experiment, the Potensic Elfin Mini Drone, described as a great beginner drone.
Potensic Atom SE is a fantastic drone for beginners, offering a foldable design and a sub 250g weight.
Potensic may not be a household name,but the company makes drones in all shapes and sizes,including some fancy ones.
This little drone flies well and has plenty of top-notch features to get beginner drone pilots on board. It's great that the Atom SE offers many different flight modes and automated processes, making it an excellent beginner-friendly drone.
The Potensic Atom SE is an excellent entry-level drone with intelligent flight features and ease of use that make this an appealing drone for beginners.
Potensic Atom SE is a very solid choice for beginner drone users looking to learn the ropes and have fun while saving money and minimizing risk.